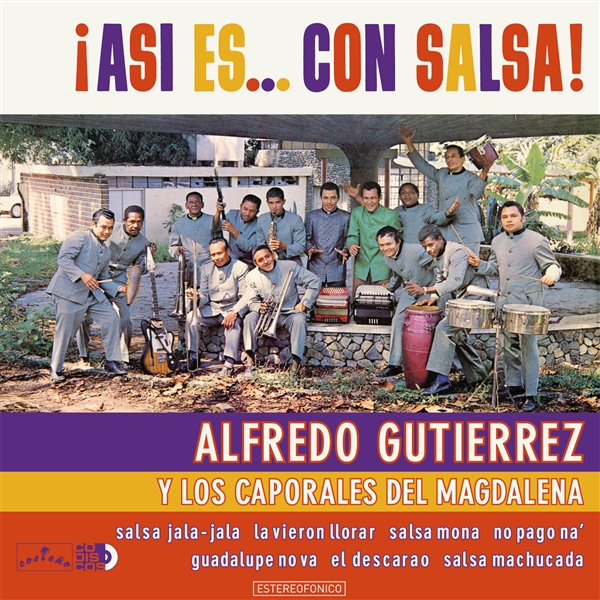 Gutierrez, Alfredo -y Los Caporales Del Magdalena-
A Si Es... Con Salsa!
First time reissue of a legendary and undeservedly obscure salsa collectors album from 1969. Led by rebel accordionist Alfredo Gutierrez and featuring singer Lucho Prez of Sonora Dinamita fame, "Asi es. Con salsa!" is just that: raw, heavy duty NYC salsa performed through a Colombian "Costeno" tropical filter, with trombone, accordion and deep bass. Contains three hot bonus tracks in the same style and insert with liner notes.
Price
Genre
Format
LP - 1 disk
Release date
24-02-2023
Label
Item-nr
561276
EAN
8435008863579
Availability
In stock