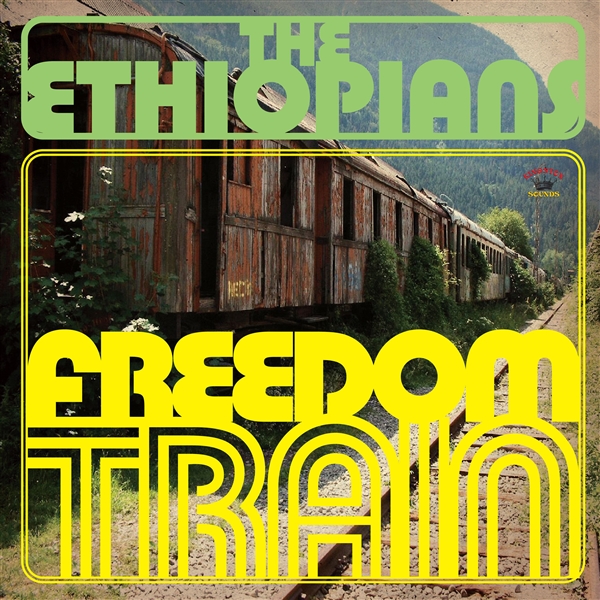 1 - ETHIOPIANS, THE - FREEDOM TRAIN - (LP) UPDATED
KINGSTON SOUNDS

The Ethiopians are one of the great vocal group to come out of Jamaica. Singing songs of life and times as they found them,themes that resonated with the people of the island that made them should a treasured group. Leonard Dillon (b. 9 December,1942,Port Antonio,Jamaica) was the founding member of The Ethiopians, began his singing career at Clement Coxanne Dodds Studio One. Initially he recorded under the name Jack Sparrow and he was backed by The Wailers, cutting Ice Water and Suffering in the Land. Under The Wailers encouragement, he went on to form his own vocal group. Recruiting singers Stephen Taylor and Aston Charlie Morris to become The Ethiopians.They cut Live Good , Why You Gonna Leave Me Now and Owe Me No Pay Me. Although receiving favourable response Aston Morris decided to leave the band and the remaining pair carried on and recorded I Am A Free Man , Don Dead Already and For You. For this release we have included the full Slave Call set. An interesting set to remind us what a great group The Ethiopians truly were.....

TRACKLISTING: 01. Train To Skaville(orig Version) 02. Engine 54 03. Come On Now 04. Everthing Crash 05. Ethiopian National Anthem 06. Guilty Conscience 07. Hurry On 08. Reggae Hit Town 09. Culture 10. Obeah Book 11. Love Jah 12. The Selah 13. Need Someone 14. Slave Call

People who bought this item also bought DEAD MOON, COLOUR HAZE, ADOLESCENTS, DOLLHOUSE, ...

Format: LP

Disc Quantity: 1
Release date: 26-11-2021
Item # : 469651
Availability: IN STOCK

[login]