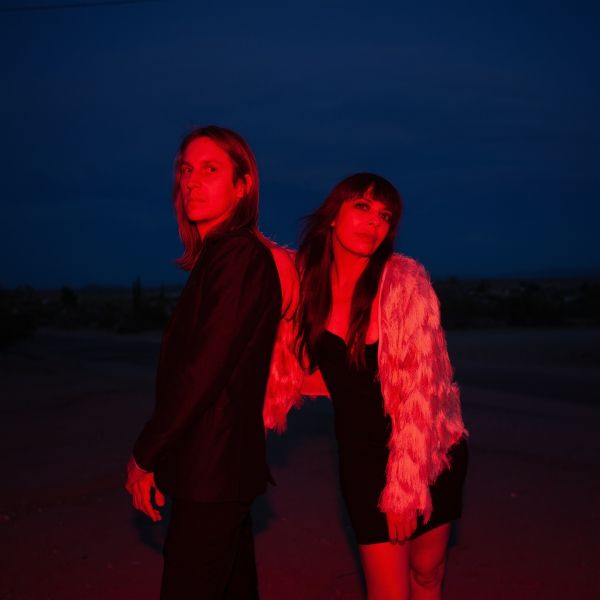 Starlight Cleaning Co.
Starlight Cleaning Co.
Starlight Cleaning Co. is a Mojave Desert band fronted by Rachel Dean and Tim Paul Gray. Dean had previously played under her own name, having released an album titled Indian Summer, produced by Rob Campanella (Brian Jonestown Massacre) and the late, great Neal Casal (Chris Robinson Brotherhood, Ryan Adams, Circles Around The Sun). Starlight Cleaning Co. is a soulful and beautifully focused operation that somehow sounds like they could have thrived in both the Seventies and Eighties as well as recent decades, drawing inspiration from Elvis Costello, Chrissie Hynde, Alex Chilton, Dwight Twilley, Sixties girl groups, and even early punk and power-pop. Recently, the band brought a crew out to the High Desert to hole up for a week and record an album. The songs were tracked at Dean and Gray's home studio, Starlight Sound, where Vetiver recorded their 2019 record Up On High. Their recording crew comprised the LA/SF blue-eyed-soul and soft rock troubadour Bart Davenport (The Bedazzled, The Loved Ones, The Kinetics) and LA's "indie king" Joel Jerome (Dios, Cherry Glazerr, La Sera). Davenport, acting as producer and Jerome as engineer, worked with the band to create a powerful and sincere record.
Price
Genre
Format
LP - 1 disk
Release date
21-05-2021
Label
Item-nr
548628
EAN
0810017646173
Availability
In stock