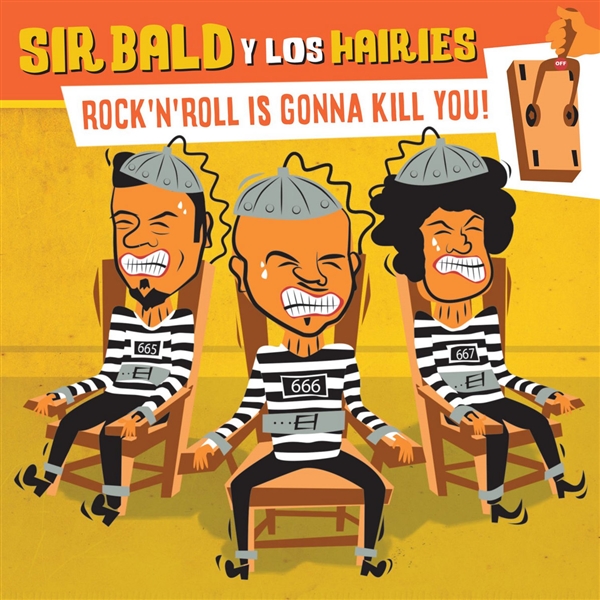 Sir Bald Y Los Hairies
Rock'n'roll Is Gonna Kill You!
Union of the most famous "bald" musician in the UK with the Galician Wavy Gravies to give shape to this authentic party frat-rock'n'roll band. Four tracks that will make you never stop dancing, their melodies will remain forever engraved in your brain and you will need a daily dose of this band's rock and roll. "Rock and roll is gonna kill you!", "do the crab", "rocket fuel" and "death defyin'"
Price
Genre
Format
7inch - 1 disk
Release date
29-09-2023
Label
Item-nr
566669
EAN
8721018002757
Availability
In stock