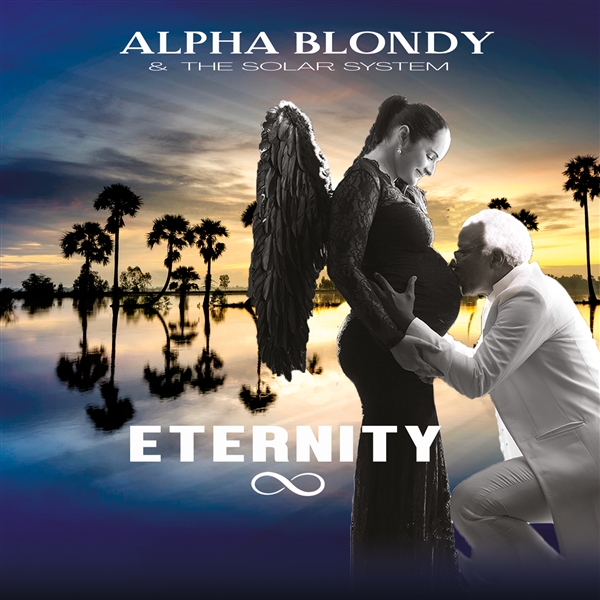 1 - ALPHA BLONDY - ETERNITY - (CD)
ALPHALLIANCE

Is it still necessary to present Alpha Blondy, who since the1980s has been the embodiment of African reggae? Let ussimply remember that since the album Jah Glory in 1982, hehas had a string of successes without ever giving up givingmeaning to his music, denouncing injustices and castigatingthe powerful, mixing traditional instruments and syntheticprogramming. With over twenty studio albums spanning fivedecades, you would think he had said it all. Far from it, asconfirmed by this new project, Eternity, which opens a newchapter in the saga of this tireless artist.Alpha music is about sharing. And its guests reflect this, withold timers and young hopefuls. In the first category, ClintonFearon, singer of the Gladiators passing through Abidjan,brings her voice to this powerful title, Excision a pleaagainst this violence against women that Alpha wrote afterbeing traumatized by the excision of a cousin.Sidiki Diabat, son of Toumani Diabat, sings on "Layiri (LeSerment)", while his father plays the kora. A new example ofthis African-Jamaican mix that Alpha masters to perfection.Besides, who else but him would be able to make a remakeof Bob Marley's "Soul Rebel" by titling it "African Rebel" andadding a bagpipe?18 songs, 18 speeches, conscience, a double album under thesign of independence since this time, Alpha has freed itselffrom record companies and has become its own producer.Free as always, independent as ever, Alpha Blondy is makinga comeback with Eternity. It was time.

TRACKLISTING: 01. Eternity (le Chant Du Plerin) 02. Love Power Feat. Stonebwoy 03. Koun Faya Koun 04. Layiri (le Serment) Feat. Sidiki Diabat 05. Jamming In Ouagadougou 06. Have You Ever Seen The Rain 07. Pompier Pyromane 08. Petit Palabre 09. Grand Bassam 10. Excision Feat. Clinton Fearon DISC #2: 01. African Rebel 02. Anga Teria 03. Sunshine In Rwanda 04. Les Immigres 05. Ambe Gnongon-nan 06. Elections Presidentielles 07. New Bahia 08. Epistemicide

People who bought this item also bought EXCITEMENTS, THE, MAGNETICS, THE, ...

Format: CD

Disc Quantity: 2
Release date: 24-06-2022
Item # : 557119
Availability: 2/3 WEEKS, NOT IN STOCK

[login]