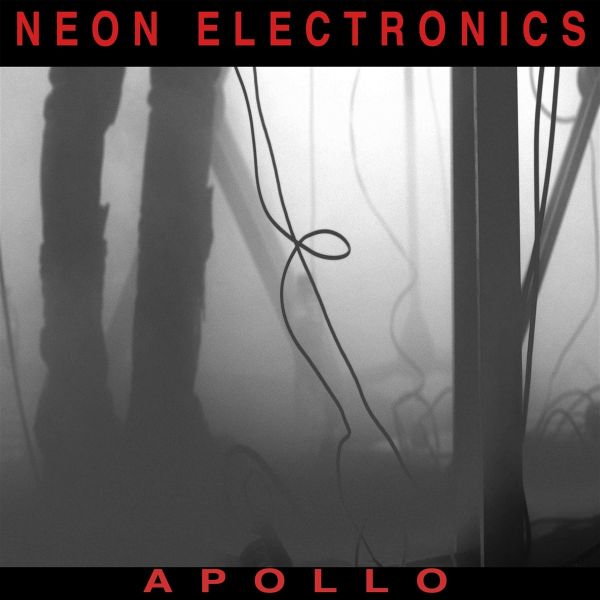 1 - NEON ELECTRONICS - APOLLO - (CD)
WOOL-E DISCS

For Dirk Da Davo, writing pretty songs was never a main concern. On the contrary, when it didhappen, it was often deemed an ironic twist of fate. The medium is very much the message for theman who for years, together with TB Frank, helmed The Neon Judgement, one of the most influentialbands of the electronic post punk scene. At the time of its inception in 1999, Da Davo's NeonElectronics may have been considered a side project, but today, it gets full focus and attention. Itsnew album, "Apollo", was recorded together with Glenn Keteleer aka Radical G - who has been DaDavo's partner in crime for many years now - and bass player Pieter-Jan Theunis. The result of thisnew band formula is simply stunning. The underlying messages - follow your own voice and make itheard; don't allow the media opium to lull you to sleep - have lost nothing of their original relevancy,and musically, the band never sounded tighter and together. Each track has a soul of its own, and thepowerfully crisp production enhances the feeling of sheer necessity, With feverishresolve, monolithic basslines propel the songs towards a dark horizon where, with a little luck, a sparkof hope may still flicker. Chances are slim, but the effort is absolutely necessary. With eyes wide open.With passion. With inconvenient truths,And with songs that crash out of the maquis with the explosive force of RDX. "Apollo" is the mostimportant industrial record you will be able to hear this year.And that, rest assured, is not fake news.Limited to 300 copies, comes in a 4 panel digipack

TRACKLISTING: 01. El Barranco 05:33 02. Follow Your Dreams 03:45 03. Invisible Man (extended) 04:42 04. Energy X 04:15 05. Mondriaan 04:28 06. More 05:51 07. Off Da Hook 04:20 08. Schyzophrenic Freddy 06:24 09. Tv Treated (live) 05:58 10. Dusty Roads 04:47

People who bought this item also bought NO FUN AT ALL, COMBICHRIST, VARIOUS (FEDERAL RECORDS), VARIOUS, ...

Format: CD

Disc Quantity: 1
Release date: 19-04-2019
Item # : 526957
Availability: IN STOCK

[login]