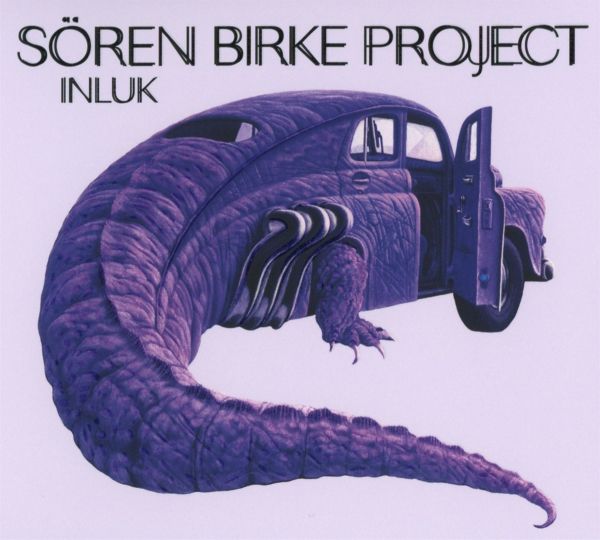 1 - SOREN BIRKE PROJECT - INLUK - (CD)
SINGAPORE

The instrumental album 'Inluk' takes the listener on an imaginary adventure. The longplayer is the first cooperation of composer Soren Birke and producer Lutz Glandien. They are both natives to the capital's musical and cultural landscapes and know the sound of Berlin well. This sound is electronic and mingles well with handmade music.'Inluk' shows this while being diverse, pulsating, creative, tempting, unsettling, silky, contradictory - not least by using electro-accoustic montage techniques. One of these is called digital clustering, meaning concentration and accumulation. The sound is layered in loops surface by surface and then distorted. These multifaceted sound layers are the basis for Soren Birke's and Lutz Glandien's multi-instrumental improvisations. Harmonica, zyrna, monochord, flutes, mo qin, kalimba, and duduk are used. The latter is also known as the 'Armenian oboe' and has come to international fame since the soundtrack to the movie 'Gladiator'.With 23 tracks, the album 'Inluk' tells wondrous tales of travelling. They are about 'searching and finding', 'movement and standstill', 'nature and machine'. The album cover points in that direction.It shows a centaur - part alligator, part automobile. The story telling track titles have their source in a fantasy language, allowing the music to become pictorial.'Inluk' presents itself as a mystic soundtrack in violet.The CD lies inside a 6-sided DigiSleeve whose front and back are covered by soft-touch and relief varnish.

TRACKLISTING: 01. Para Dies 02. Mpacc't 03. Disorient 04. Cooling 05. Gloomystic 06. Kukozyhut 07. Flowream 08. Vaguest 09. Napzzy 10. Koaast 11. Ckymoon 12. Scramals 13. Dan Edic 14. Gleidig 15. Brooovy 16. Walykyti 17. Truestuck 18. Exradiation 19. Fleerun 20. Hans In Luck 21. Pridge 22. Exitexistence 23. Pa Para Dies

People who bought this item also bought NORTH EAST SKA JAZZ ORCHESTRA, HILLYARD, DAVE -& THE ROCKSTEADY 7-, RISING TIDE (GROUNDATION), VARIOUS, ...

Format: CD

Disc Quantity: 1
Release date: 20-02-2016
Item # : 486266
Availability: IN STOCK

[login]